Dr. John Alvin Spencer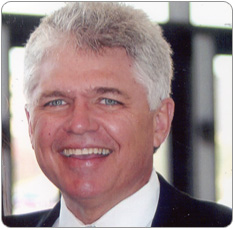 The Clinical & Forensic Institute, Inc. was founded by Dr. John A. Spencer, a man with an enormous heart and the strength and determination to take the South Florida Community to the highest professional levels possible. Today, he will forever be remembered for his kind heartedness and generosity which was felt by everyone with whom he came into contact. Dr. Spencer is survived by his wife, two sons, and daughter who are equipped with the same formidable heart and courage as the man to which they were so closely tied. He will be remembered forever for his love, his humor, his compassion, and for his effortless ability to invite everyone into his heart. By following closely in his footsteps, and with the best model possible, we strive to carry on his dreams and hope to continue to make a difference by providing exceptional psychological services to our community today.
Dr. Spencer was born in Richwood, West Virginia, and graduated as Valedictorian of Greenbrier Military School in Lewisburg, West Virginia. He received his B.A. in Psychology from the University of North Carolina at Chapel Hill in 1971. After honorable service in the United States Navy, Dr. Spencer completed the Doctoral Clinical Psychology Program at West Virginia University in Morgantown, West Virginia, where he was the recipient of a Benedum Fellowship. Among his many accomplishments in his work with psychiatric patients, Dr. Spencer also designed, implemented, and administrated the prototype for the State of Florida's public acute care inpatient psychiatric services for children and adolescents. Dr. Spencer also designed and oversaw the implementation of a comprehensive service delivery center for the psychological, educational, and social competency assessment of at-risk children, a joint project of the County Mental Health Division, the State of Florida Social Services, the State of Florida Juvenile Justice System, and the Broward County School System. In 1996, Dr. Spencer left public service in order to devote himself full-time to his expanding private practice, the Clinical & Forensic Institute. Until his passing in May of 2005, Dr. Spencer had conducted over 4,000 forensic evaluations, had served as an expert witness and trial consultant on hundreds of cases in state and federal court in Florida and in Tennessee, and had revolutionized the treatment for offender populations in Broward and Palm Beach Counties.